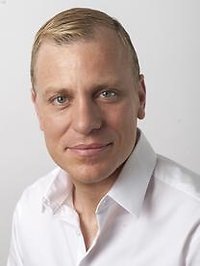 There is often a message in our feelings of anxiety, depression, panic, anger and sense of loss that it is important that we listen to. Times of struggle and crisis can often also present opportunities to grow. My aim as a therapist is to help clients challenge negative attitudes towards change, overcome personal fears and rediscover their inner strength.
I have a doctorate in psychotherapy and have been practising as a psychotherapist and counsellor for individual therapy and couples counselling in Fulham, SW6 for many years now. I also see clients in Harley Street, W1. I am an accredited member of the BACP (British Association for Counselling and Psychotherapy) and the UKCP (United Kingdom Council of Psychotherapists) as well as being listed on the United Kingdom Register of Counsellors and Psychotherapists. (UKRCP). I am also BUPA accredited provider for counselling and psychotherapy.

I work to provide a safe, supportive, confidential and non judgemental environment within which you can explore what has brought you to therapy. This will often involve working with you to understand how the difficult events in your life have affected you uniquely and then introducing some specific cognitive tools, as well as insights and perspectives about self and others, that can lead to profound changes in both your attitude and behaviour. The aim is to support you to overcome your current circumstances as well as make you better able to cope with future challenges. I specialise in working with clients who are experiencing:
Anxiety, social anxiety, depression, panic attacks, low self esteem, relationship and family issues, work stress, anger management, health anxiety, bipolar, addiction, eating disorders, sexual functioning, OCD, trauma and PTSD.
For many clients the therapeutic experience is a journey of self exploration and self empowerment which involves an attempt to take back control of their lives by overcoming self defeating behaviours that lead to low self esteem, feelings of powerlessness and a sense of being trapped in ways of living that seem more to do with the expectations of others than reflecting how they truly feel.

As well as overcoming the initial crisis, Psychotherapy can allow a person to go on a therapeutic journey that often involves recognising that real strength is about learning to express our vulnerability and giving ourselves permission prioritise our own needs at certain key moments in our daily lives. By only pleasing others, helping them with their problems and 'being strong', we are often left feeling vulnerable, with low self esteem, craving external validation and living with anxiety. We hide away our true selves in the mistaken belief that expressing ourselves and reaching out for help will in some way diminish us in the eyes of others.

The reality however is that taking the risk of sharing our true feelings and finding the strength to be vulnerable invariably allows us to get support, overcome anxiety and depression, be more confident and authentic and move closer to others, who in turn feel more intimately connected to the person that has found the courage to be emotionally honest and reach out.

This type of emotionally honesty and authenticity is the foundation of a more resilient and grounded self; who is aware of their own needs and able to prioritise them in the relational world. In this sense psychotherapy can often be less about changing and more about becoming yourself, 'coming home' to yourself. Psychotherapy can also often take us back to allow us to move forward and making sense of our past from childhood onwards can be a key element of achieving personal growth and feeling more in control and able to cope with the inevitable struggles and choices life will bring.

As a Doctor of psychotherapy in Fulham, SW6 and Harley street, W1, I work from an integrative framework in both individual therapy and couples counselling and tailor my approach to the specific needs of each individual or couple. Personal therapy is a physical, emotional and financial investment in our-selves. What we learn and how we develop through the changes that we make is a process that can continue long after the therapy has concluded.

Please feel free to contact me if you are looking for a psychotherapist or couples counsellor close to Fulham, SW6 or Harley Street W1.